Shopping
Instructions: Read the text. Look at the words in bold.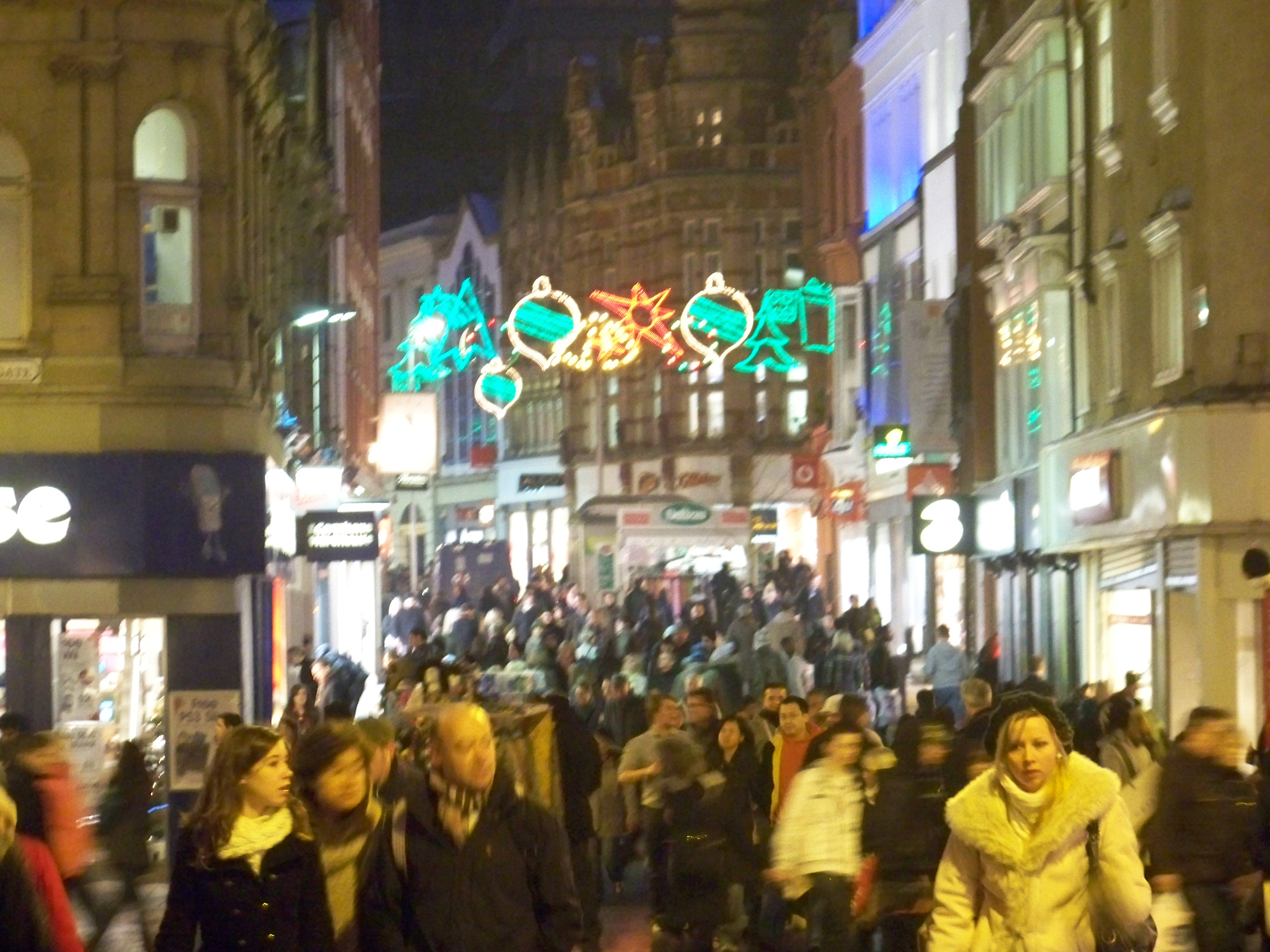 Chritsmas shoppers in Leeds, Mtaylor848 (2009), Wikimedia commons
Shopping is an activity in which a customer browses the available goods or services presented by one or more retailers with the intent to purchase a suitable selection of them. In some context it may be considered a leisure activity as well as an economic one.
In modern days customer focus is more transferred towards online shopping; worldwide people order products from different regions and online retailers deliver their products to their homes, offices or wherever they want. The B2C (business to consumer)= process has made it easy for consumers to select any product online from retailer's website and have it delivered to the consumer within no time. The consumer does not need to consume his energy by going out to the stores and saves his time and cost of travelling.