Climatic zones in Australia
Instructions: Read the text and look at the words in bold.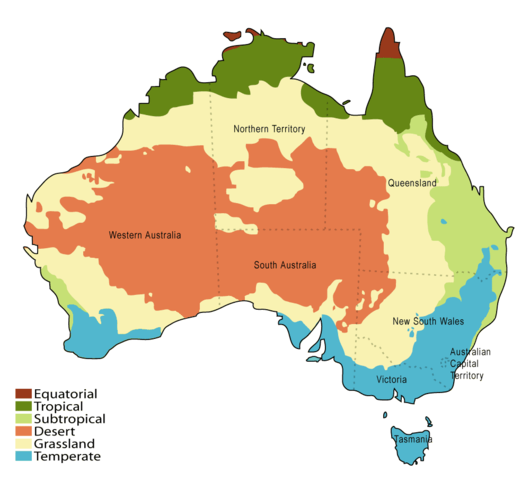 Is it going to rain a lot in Australia this year?
I don't know. The climate of Australia is significantly influenced by ocean currents, including the Indian Ocean Dipole and the El Niño – Southern Oscillation, which is correlated with periodic drought, and the seasonal tropical low-pressure system that produces ciclones in northern Australia. These factors cause rainfall to vary markedly from year to year. Much of the northern part of the country has a tropical, predominantly summer-rainfall (monsoon). The south-west corner of the country has a Mediterranean climate. Much of the south-east (including Tasmania) is temperate.