The Sargasso Sea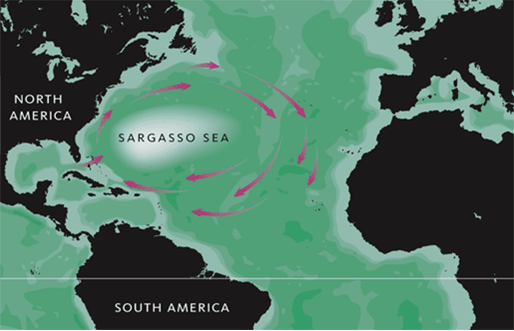 Imagen: "Sargasso sea", US Fish and Wildlife Service, (2006) Wikimedia commons.
Instructions: Read the text. Look at the underlined words.
Can you explain me about the Sargasso Sea?
I can. The Sargasso Sea is a region of the North Atlantic Ocean bounded by four currents, that together form a circulating ocean stream called a gyre. It is the only such oceanic region on Earth to which the term sea has been extended, all others being bound entirely or mostly by land. A distinctive body of water often found with its characteristic brown Sargassum seaweed and often calm blue water, it is very different from the rest of the Atlantic Ocean.