Southampton Parish, Bermuda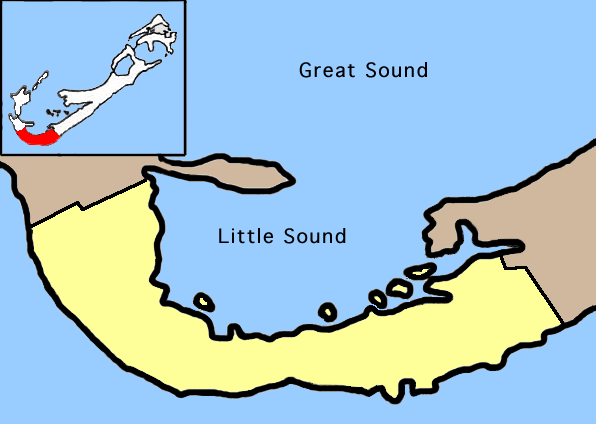 Instructions: Read the text. Look at the underlined words.
Could you explain me about the Southampton Parish, Bermuda?
I could. Southampton Parish is one of the nine parishes of Bermuda. It is named for Henry Wriothesley, 3r. Earl of Southampton. It is located in the southwest of the island chain, occupying all of the western part of the main island, except for the westernmost tip (which is part of Sandys Parish). It includes the chain's southernmost point, and its north coast comprises much of the coast of the Little Sound (an arm of the Great Sound, the large expanse of water which dominates the geography of western Bermuda), in the east it is joined to Warwick Parish. Natural features in Southampton include Whale Bay, Church Bay, Horseshoe Bay and Riddell's Bay.