Bermuda's pink sand beaches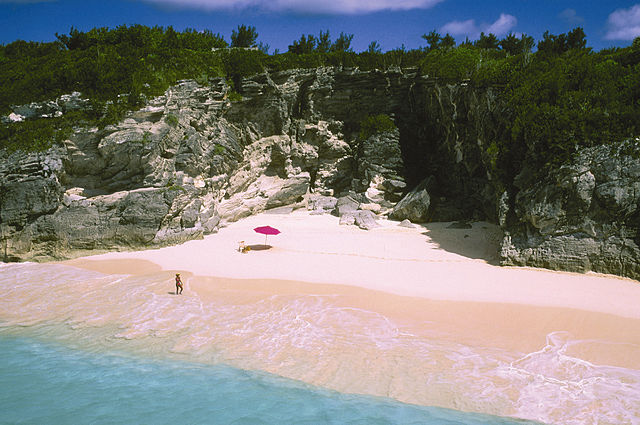 Instructions: Read the text. Look at the bold words.
Bermuda's pink sand beaches and clear, cerulean blue ocean waters are popular with tourists who may visit the place. Many of Bermuda's few hotels are located along the south shore of the island. In addition to its beaches, there are a number of sightseeing attractions. Historic St. George's is a designated World Heritage Site. Scuba divers can explore numerous wrecks and coral reefs in relatively shallow water, with virtually unlimited visibility. Many nearby reefs are readily accesible from shore by snorkelers, especially at Church Bay.