Law
Instructions: Read the text. Look at the letters in bold.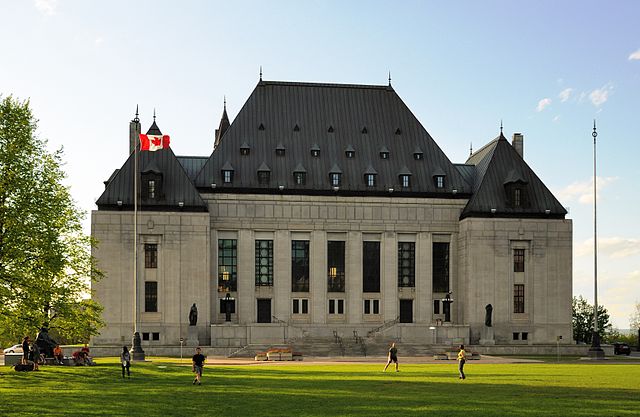 Wladyslaw. (2009). Supreme Court of Canada. Wikimedia commons.
Had you known anything about the Law of Canada before this class started?
Yes, of course. The Constitution of Canada is the supreme law of the country, and consists of written text and unwritten conventions. The Constitution Act, 1867 (known as the British North America Act, prior to 1982), affirmed governance based on parliamentary precedent and divided powers between the federal and provincial governments. The Statute of Westminster 1931 granted full autonomy and the Constitution Act, 1982 ended all legislative ties to the UK, as well as adding a constitutional amending formula and the Canadian Charter of Rights and Freedoms. The Charter guarantees basic rights and freedoms that usually, cannot be over-ridden by any government – though a notwithstanding clause allows the federal parliament and provincial legislatures to override certain sections of the Chartes for a period of five years.