Government of Canada
Instructions: Read the text. Look at the words in bold.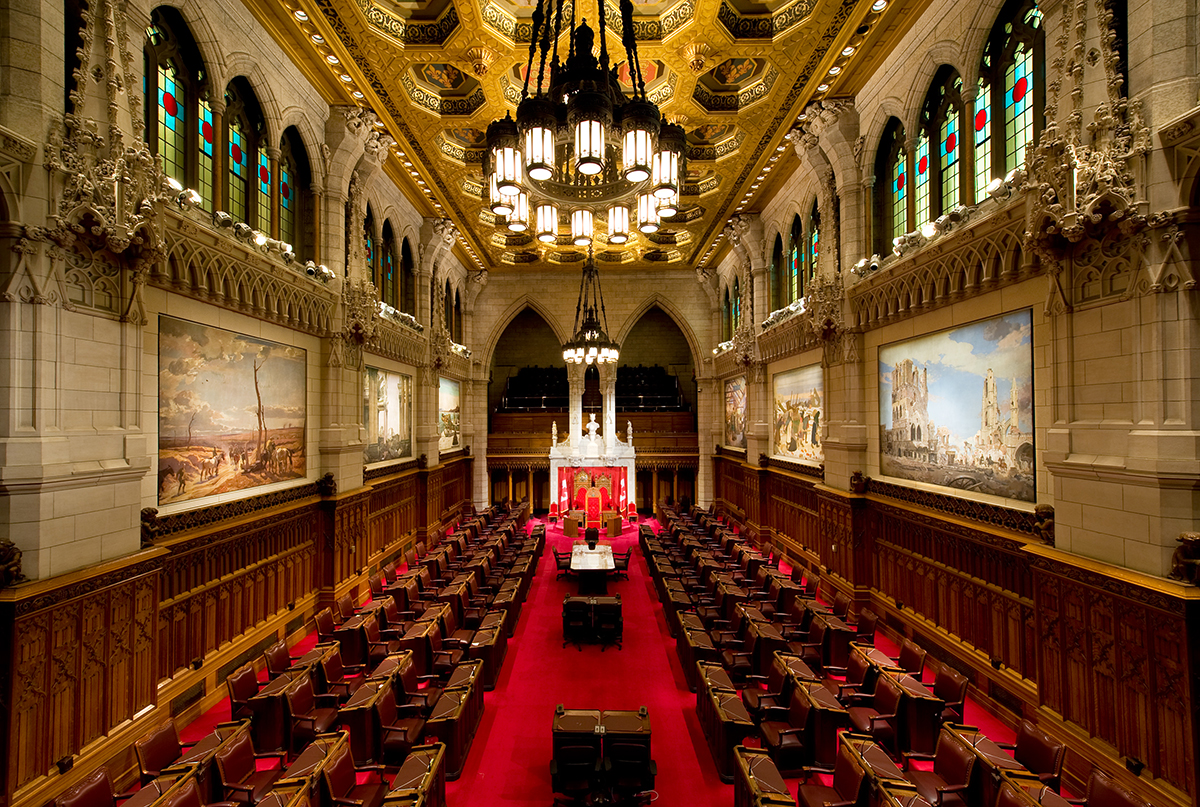 "Canadian senate chamber", Saffron Blaze, (2014) Wikimedia commons.
What had you read about the Government of Canada before you come to class?
Well, Canada has a parliamentary system within the context of a constitutional monarchy, the monarchy of Canada being the foundation of the executive, legislative, and judicial branches. The sovereign is Queen Elizabeth II, who is also monarch of 15 other Commonwealth countries and each of Canada's 10 provinces. As such, the Queen's representative, the Governor General of Canada , carries out most of the federal royal duties in Canada.