National symbols of Canada
Instructions: Read the text about Canada's national symbols. Look at the words in bold.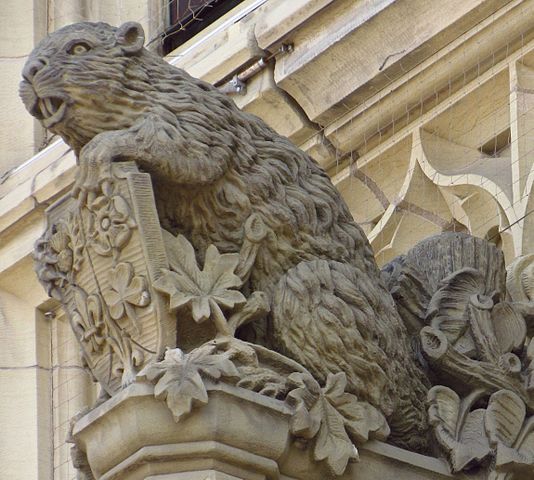 Imagen: Beaver sculpture over entrance to Centre Block of Canadian Parliament", D. Gordon, E. Robertson (2011), wikimedia commons.
I have been reading about Canada's national symbols.
Canada's national symbols are influenced by natural, historical, and aboriginal sources. The use of the maple leaf as a Canadian symbol dates to the early 18th century. The maple leaf is depicted on Canada's current and previous flags, and on the Arms of Canada. The Arms of Canada is closely modelled after the royal coat of arms of the United Kingdom with French and distictive Canadian elements replacing or added to those derived from the British version.