New Zealand's Iridescent Caves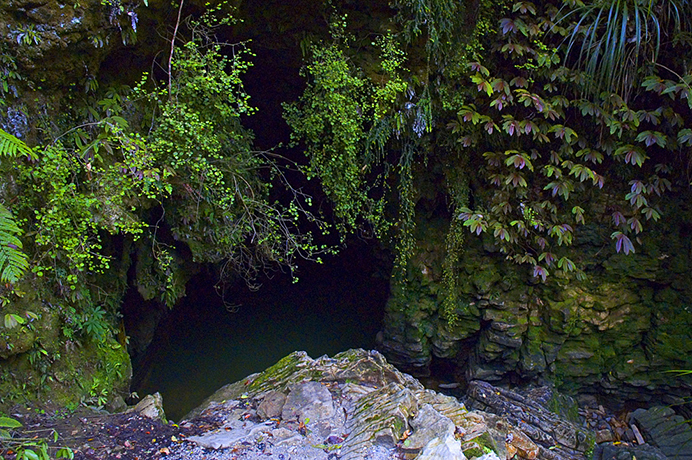 "Ruakuri cave entrance, New Zealand", James Shook (2005), Wikimedia commons
Instructions: Read the text. Look at the words in bold.
Thousands of local and international guests visit New Zealand's Waitomo Glowworm Caves each year. The iridescent caves, which have been around for centuries, are particularly striking due to many glowworm species that covers the ceilings and lights up the space like stars in the night sky.
In 1887, local Maori Chief Tane Tinorau and English surveyor Fred Mace first explored the Waitomo Glowworm Caves. To navigate the caves, they built a raft of flax stems and floated through, quickly becoming mesmerized by the glowing ceiling. It took many return trips for Tinorau and Mace to discover the cave's land entrance on the second level.