New Zealand, a land of contrasts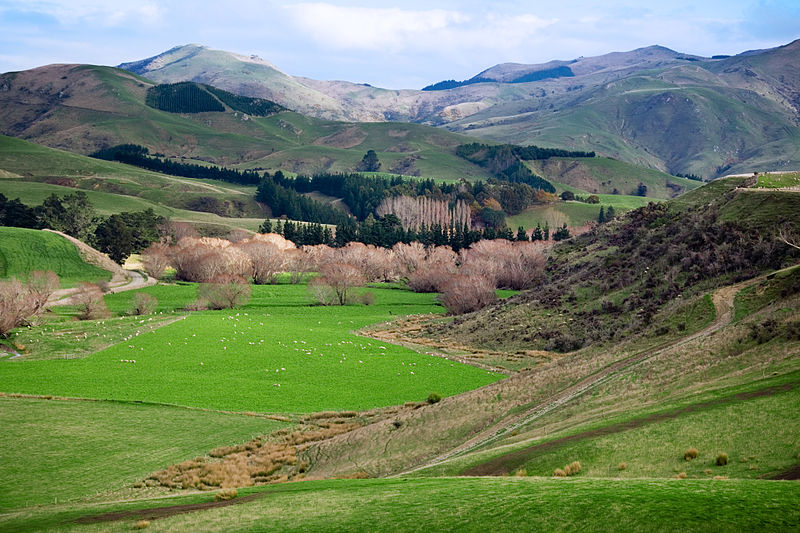 "New Zealand rural landscape", Jorge Royan 2006, Wikimedia commons.
Instructions: Read the text. Look at the underlined words.
The islands of New Zealand lie in the Pacific Ocean, south-east of Australia. Although the land is narrow, there is plenty of variety – volcanoes and glaciers, beaches and forests, open plains. Running the length of the South Island is a mountain range called the Southern Alps. The North Island is mainly hill cuntry with the great expanse of Lake Taupo at is centre.