New Guinea
Instructions: Read the text. Look at the words in bold.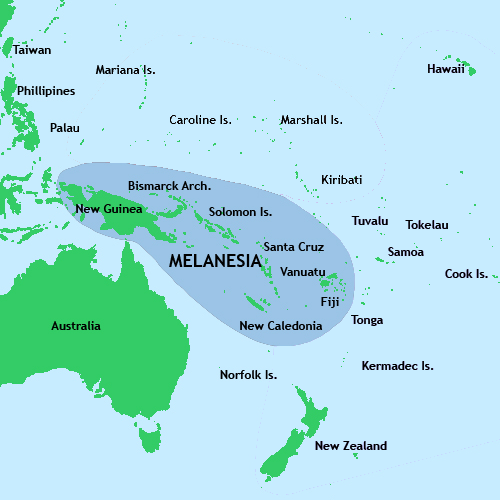 "Melanesian cultural area", Kahuroa (2010) Wikimedia commons
The island of New Guinea, which is the second largest in the world after Greenland, is a mountainous, sparsely populated tropical landmass divided between two countries: the independent nation of Papua New Guinea in the east, and the Indonesian provinces of Papua and West Irian Jaya in the west.
Art collectors and adventurers convene in Papua New Guinea's East Sepik province, where independent tribes speaking some 250 languages maintaining mysterious, millennia-old cultural traditions. Remote villages surround the 700-mile-long Sepik River, which is both the central "highway" for transportations within the region, and a major source of inspiration for the tribal artwok that brings collectors from Western Eurpe to its Banks.