Sports in Bahamian culture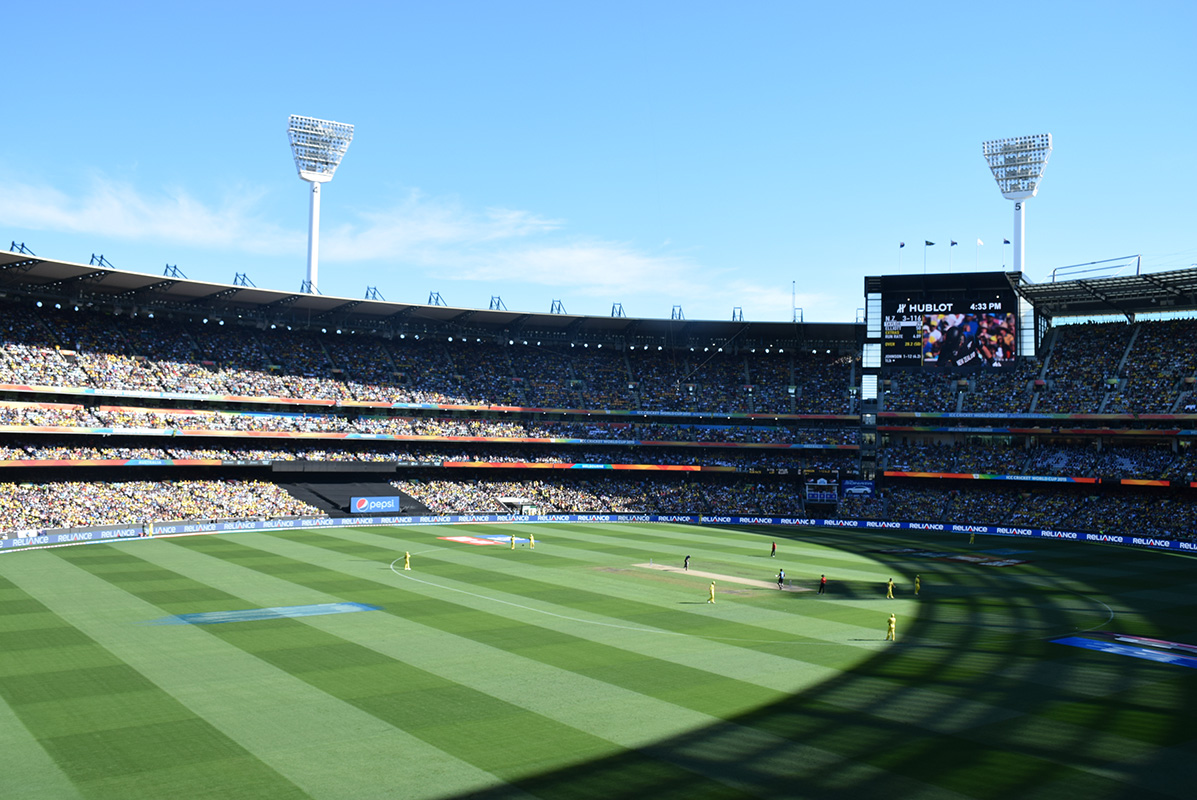 Cricket world cup final 2015, Tourism Victoria (2015) Wikimedia commons
Instructions: Read the text. Look at the letters in bold.
I speak about sports tomorrow morning.
Sports is a significant part of Bahamian culture. The national sport is Cricket. It has been played in the Bahamas since 1846. It is the oldest sport being played in the country today. The Bahamas Cricket Association was formed in 1936 as an organized body. From the 1940s to the 1970s, cricket was played amongst many Bahamians. Bahamas is not part of the West Indies Cricket Board, so players are not eligible to play for the West Indies cricket team. The late 1970s saw the game begin to decline in the country as teachers, who had previously come from the United Kingdom with a passion for cricket, were replaced by teachers who had been trained in the United States. Today cricket is still enjoyed by a few locals and immigants in the country usually from Jamaica, Guyana, Haiti and Barbados. Cricket is played on Saturdays and Sundays at Windsor Park and Haynes Oval.