Native Americans in the US
Instructions: Read the text and look at the underlined word.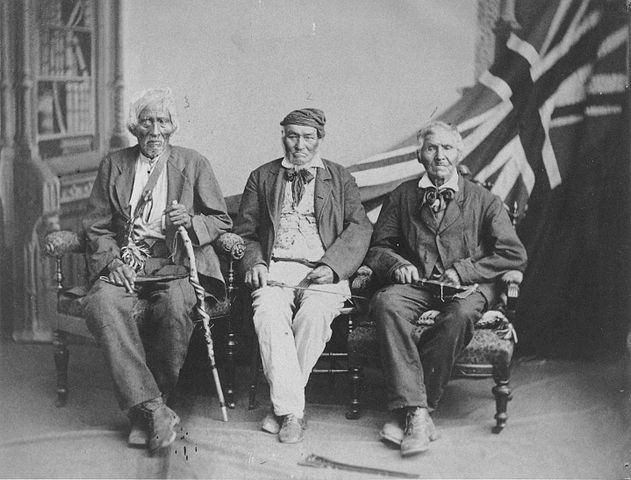 Imagen: "Six Nations survivors of war of 1812", Library and Archives of Canada (1882) Wikimedia commons.
American Indians are people descended from the Pre-Columbian indigenous population of the land within the US modern boundaries. These people were composed of numerous distinct tribes, bands, and ethnic groups. Many of them survive intact today as partially sovereing nations.
Since the end of the 15th century, the migration of Europeans to the Americas has led to centuries of population, cultural, and agricultural transfer and adjustment between Old and New World societies, a process known as the Columbian exchange.
At the time of first contact, the indigenous cultures were quite different from those of the proto-industrial and mostly Christian immigrants. Some of the Northeastern and Southwestern cultures in particular were matrilineal and operated on a more collective basis than the Europeans were familiar with. The majority of Indigenous American tribes maintained their hunting grounds and agricultural lands for use of the entire tribe. The differences in cultures between the established Native Americans and immigrant Europeans, as well as shifting alliances among different nations in times of war, caused extensive political tension, ethnic violence, and social disruption. "Nowadays, the Cherokee is the largest tribe with 819,000 individuals."