Geography of Canada
Instructions: Read the text. Look at the words in bold.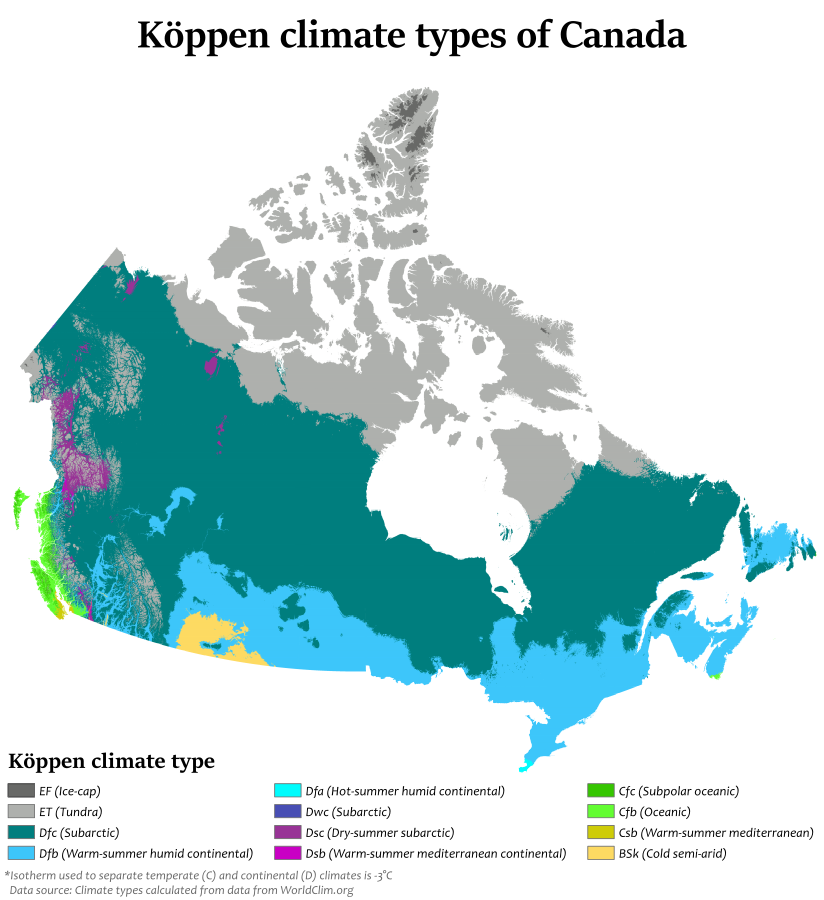 Imagen: Köpen climate types of Canada", Adam Peterson (2016), Wikimedia commons.
I have been reading a lot about Canada since last week.
Now I know that Canada occupies much of the continent of North America, sharing land borders with the contiguous United States to the south, and the US state of Alaska to the northwest. Canada stretches from the Atlantic Ocean in the east to the Pacific Ocean in the west; to the north lies the Artic Ocean. Greenland is to the northeast. By total area (including its waters), Canada is the second-largest country in the world, after Russia. By land area alone, however, Canada ranks fourth, the difference being due to it having the world's largest proportion of fresh water lakes.