Alaska
Instructions: Read the text about the Texas War of Independence. Look at the words in bold.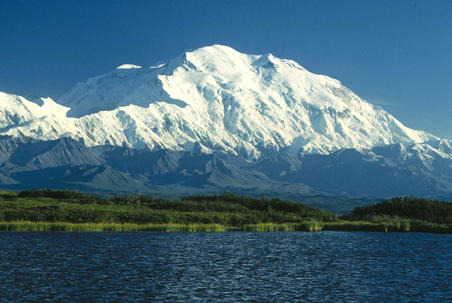 Denali (Alaska), tallest mountain in North America", National Park Service (2005), Wikimedia Commons
Are you going to tell me about Alaska?
Of course! Alaska is a U.S. state situated in the northwest extremity of the Americas. The Canadian administrative divisions of British Columbia and Yukon border the state to the east. Its most extreme western part is Attu Island. It has a maritime border with Russia to the west across the Bering Strait.
Alaska's economy is dominated by the fishing, natural gas, and oil industries, resources which it has in abundance. Military bases and tourism are also a significant part of the economy.
The United States purchased Alaska from the Russian Empire in 1867. The area went through several administrative changes before becoming organized as a territory in 1912. It was admitted as the 49th state of the U.S. on January 3, 1959.