Elizabethan Era
Instructions: Read about the Elizabethan era. Look at the words in bold.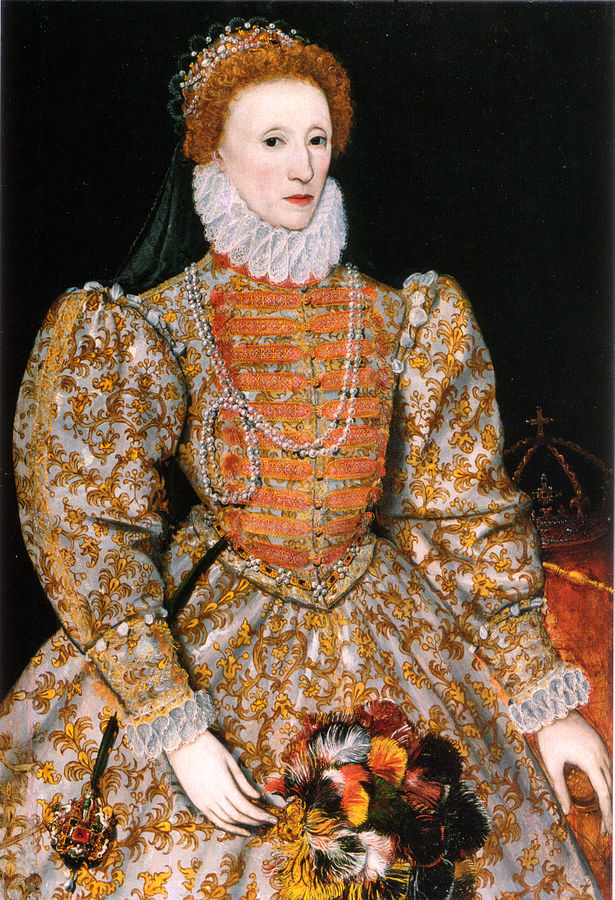 Imagen: Queen Elizabeth I, National Portrait Gallery, London, Source: Wikimedia.
Could you explain the Elizabethan era?
During the reign of Elizabeth I (1558-1603) and then James I (1603-25), a London-centred culture that was both courtly and popular, produced great poetry and drama. The English playwrights were intrigued by Italian model: a conspicuous community of Italian actors had settled in London. The linguist and lexicographer John Florio (1553-1625), whose father was Italian, was a royal language tutor at the Court of James I, and a possible friend and influence on William Shakespeare had brought much of the Italian language and culture to England. He was also the translator of Montaigne into English. The earliest Elizabethan plays include Gorboduc (1561, by Sackville and Norton, and Thomas Kyd's (1558-94) revenge tragedy the Spanish Tragedy (1592). Highly popular and influential in its time, The Spanish Tragedy established a new genre in English literature theatre, the revenge play or revenge tragedy. Jane Lumley (1537-1578) was the first person to translate Euripides into English. Her translation of Iphigeneia at Aulis is the first known dramatic work by a woman in English.