Music of the UK
Instructions: Read the text. Look at the underlined words.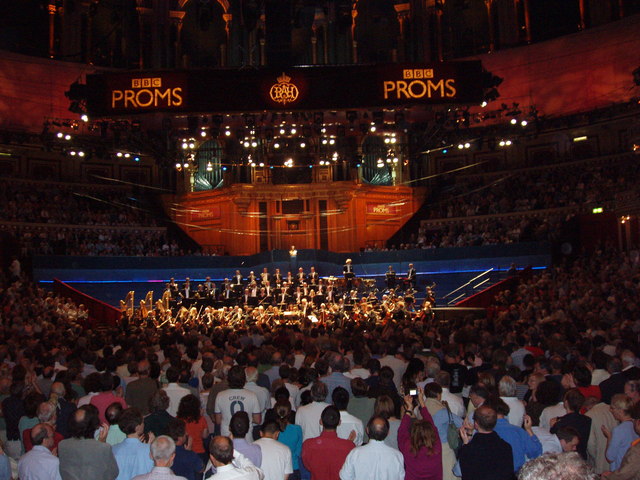 Imagen: Promenade concert at the Royal Albert Hall. David Hawgood (2007), Wikimedia
What could you tell me about music of the United Kigdom?
Well, throughout its history, the United Kingdom has been a major exporter and source of musical innovation, drawing its cultural basis from the history of the United Kingdom, from church music, Western culture and the ancient and traditional folk and instrumentation of England, Scotland, Ireland and Wales.
In the 20th century, influences from the music of the United States became most dominant in popular music. This led to the explosion of the British Invasion, while subsequent notable movements in British music include the new wave of British heavy metal and Britpop. The United Kingdom has one of the world's largest music industries today, with many British musicians having influenced modern music.