Independence of South Africa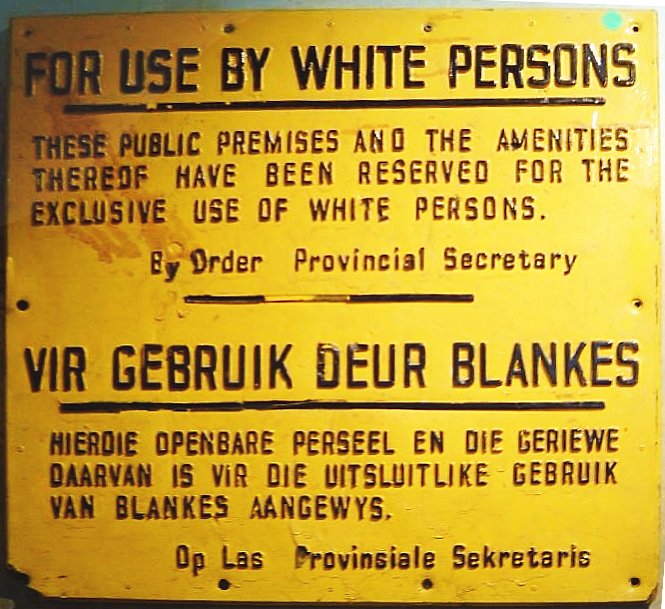 For use by white persons, Fuente: Mulungu95 (2013), Wikimedia Commons
Instructions: Read the text. Look at the underlined words.
You should have studied more for the exam about the Independence of South Africa.
I only know that within the country, anti-British policies among white South Africans focused on Independence. During the Dutch and British colonial years, racial segregation was mostly informal, though some legislation was enacted to control the settlement and movement of native people, including the Native Location Act of 1879 and the system of pass laws.