Wildlife of India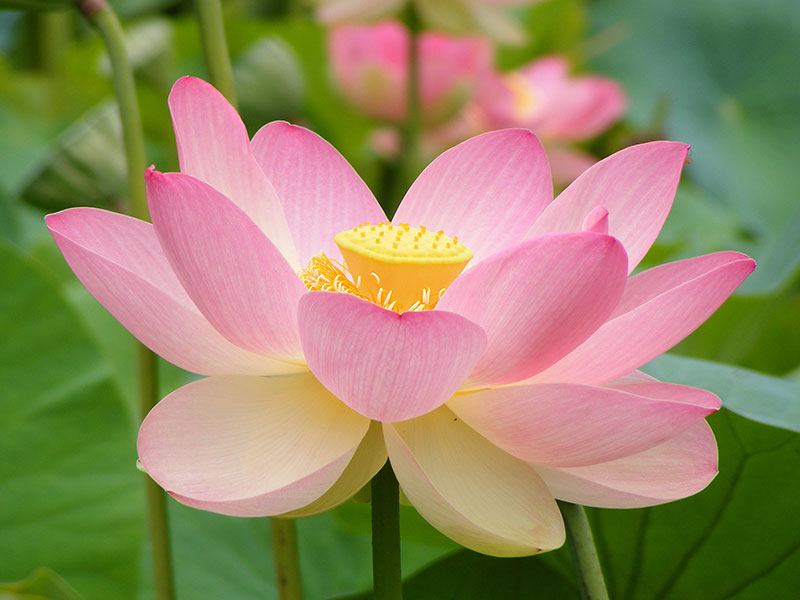 Imagen: PERIPTUS. (2008). Nelumbo nucifera in Australia. Wikimedia commons.
Instructions: Read the text. Look at the words in bold.
Last week, the Biology teacher told us India lies within the Indomalaya ecozone and contains three biodiversity hotspots. One of 17 megadiverse countries, it hosts 8.6 of all mammalian 13.7% of all avian, 7.9% of all reptilian, 6% of all amphibian, 12.2% of all pisicine, and 6.0% of all flowering plant species. About 21.2% of the country's landmass is covered by forests, of which 12.2% comprises moderately or very dense forests. Endemism is high among plants, 33%, and among ecoregions such as the shola forests. Habitat ranges from the tropical rainforest of the Andaman Islands, Western Ghats, and North-East India to the coniferous forest of the Himalaya. Between these extremes lie the moist deciduous sal forest of Eastern India; the dry deciduous teak forest of central and southern India; and the babul-dominated thorn forest of the central Deccan and western Gangetic plain. The medicinal neem, widely used in rural Indian herbal remedies, is a key Indian tree. The luxuriant pipal fig tree, shown on the seals of Mohenjo-daro, shaded Gautama Buddha as he sought enlightenment.