Canberra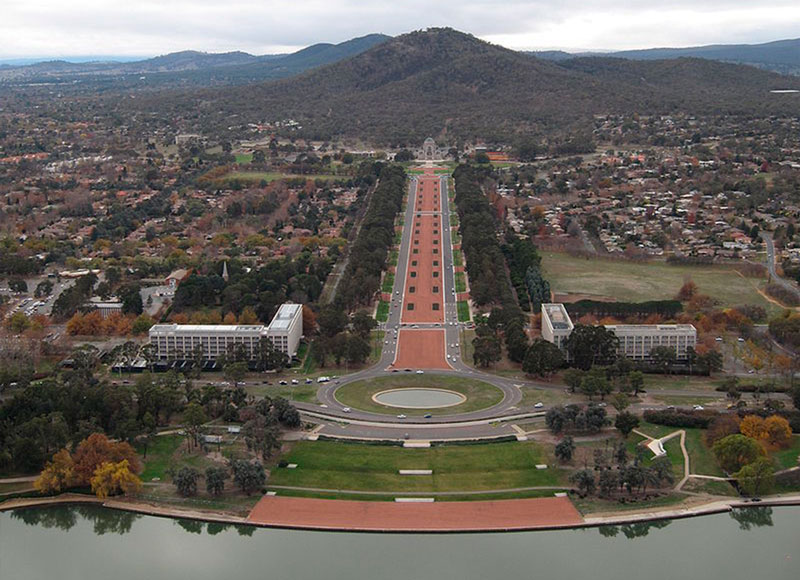 Imagen: ¨Canberra¨ view from a hot air ballon", Wade Johanson (2009), Wikimedia Commons
Instructions: Read about Canberra. Look at the underlined words.
I am visiting Canberra next week . It is the capital city of Australia. With a population of 381,488, it is Australia's largest inland city and the eighth-largest city overall. The city is located at the northern end of the Australian Capital Territory. A resident of Canberra is known as a "Canberran".
The site of Canberra was selected for the location of the nation's capital in 1908 as a compromise between rivals Sydney, and Melbourne, Australia's two largest cities. It is unusual among Australian cities, being an entirely planned city, outside of any state, similar to Washington, D. C., in the United States, or Brasilia in Brazil. Following an international contest for the city´s design, a blueprint by American architects Walter Burley Griffin and Marion Mahony Griffin was selected and construction commenced in 1913. The Griffins' plan featured geometric motifs such as circles, hexagons and triangles, and was centred on axes aligned with significant topographical landmarks in the Australian Capital Territory.