The spread of slavery
Instructions: Read the text. Look at the letters and numbers in bold.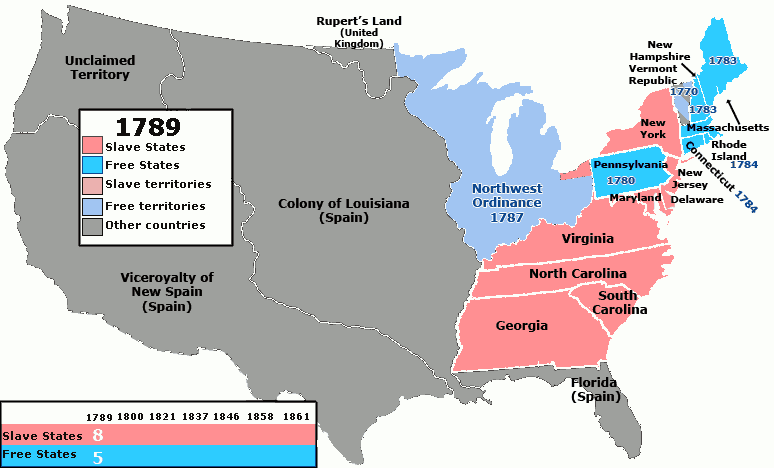 Imagen: "Slave states in the US (animation)" Golbez and Kenmayer (2010), Wikimedia commons
Not long after Columbus sailed for the New World, the French and Spanish brought slaves with them on various expeditions. Slaves accompanied Ponce de Leon to Florida in 1513, for instance. But a far greater proportion of slaves arrived in chains in crowded, sweltering cargo holds. The first dark-skinned slaves in what was to become British North America arrived in Virginia –perhaps stopping first in Spanish lands- in 1619 aboard a Dutch vessel. From 1500 to 1900, approximately 12 million Africans were forced from their homes to go westward, with about 10 million of them completing the journey. Yet very few ended up in the British colonies and young American republic. By 1808, when the trans-Atlantic slave trade to the U.S. officially ended, only about 6 percent of African slaves landing in the New World had come to North America.