Radio in the US
Instructions: Read the text to know about the radio in the US.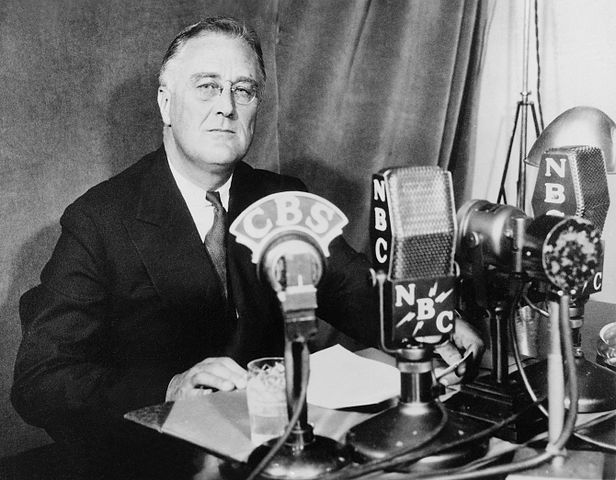 "Franklin D. Roosevelt delivering a national radio address", US National Archives and Records Administration (1934), Wikimedia Commons.
Radio is the third most powerful medium in the United States, reaching 54 percent of the country's population daily. In comparison, over 75 percent are reached by television, while social media accounts for 45.7 percent. Online radio is playing an increasing role in the radio market.
Altogether, American radio stations generated a total revenue of 14.71 billion US dollars in 2015, of which 710 million dollars was generated online. Pandora Corporate is the frontrunner in the online radio market, with an average of over 2 million active sessions. Spotify is also a big player in the industry and over 8 million unique visitors used its website.
The omnipresence of advertising on radio, heard in cars as well as in public areas, is an incentive for many businesses to invest in this medium of advertising. The leading investor in radio advertising is the Comcast Corporation.