The weather in Tanzania
Instructions: Read the text. Look at the words in bold.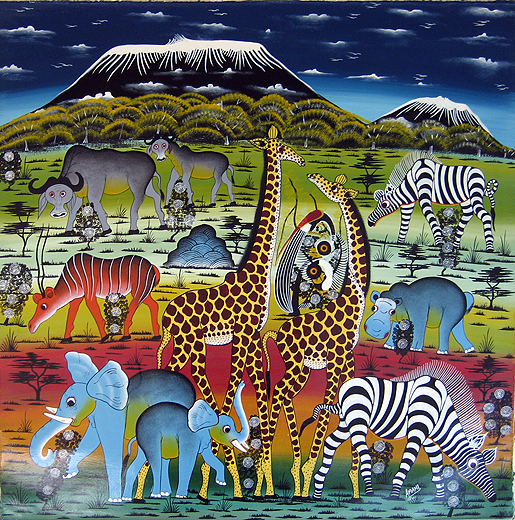 Tingatinga painting, Todd Schaffer (2011), Wikimedia Commons.
I wish the weather in Tanzania would be nice on my next vacation.
Don't worry! Tanzania has a pleasant tropical climate, but it is good to know that it also has large regional climatic variations influenced by several factors, including altitude. Temperatures drop by about 6.5º C for every 1,000m you climb. The hottest and most humid part of the country is on the coast. Other low lying areas, such as the western and southern parks, are also hot but much less humid. The rest of the interior is much milder and cools down significantly at night. Tanzania is too close to the equator to experience a real winter and summer. There is, however, a dry and weat season.